I am honoured to be a member of the HomeopathyOne family and to have the opportunity to make a difference in the lives of patients all around the world. In addition to cherishing my roles as a wife and mother, I have found immense joy in exploring my passions for reading, dancing, music, and travel. As a social butterfly, I thrive on communicating and connecting with others, and I have been fortunate enough to learn multiple languages as a result.
My greatest fulfilment comes from being surrounded by people and bringing healing to their day-to-day life illnesses and ailments. Whether it's common colds, viral fevers, dengue, or malaria, I bring my expertise to aid in their treatment and recovery. I specialize in numerous cases of skin complaints, stomach issues, female-related issues, and more. And HomeopathyOne and I have taken particular care to address children's issues such as teething, memory, ADHD, and behaviour issues, among others. Knowing that I've brought hope and health to so many drives me ever forward in my mission to make a positive impact on the world through HomeopathyOne.
STEP - ONE
Select your Country of Residence
at HomeopathyOne and Founder of shattayu homoeopathy
I am a Homoeopathic doctor with eight years of experience in the field and a high level of confidence in my abilities. My passion for providing patients with exceptional care is a driving force in my practice. Following graduation, I established my Homoeopathic practice in Pune, where I successfully treated patients for four years. I then took on the role of medical officer at Gandhinagar Homoeopathic medical college, where I continued to provide top-quality care and treatment to patients in need. Throughout my years of practice, I have utilized an approach that emphasizes single medicine and minimum doses, which has yielded consistently positive results for a diverse range of cases. My extensive expertise and knowledge make me confident in my ability to provide the highest level of treatment to each of my patients.
Just as the great ocean has one taste, the taste of salt, so also this teaching and discipline has one taste, the taste of liberation.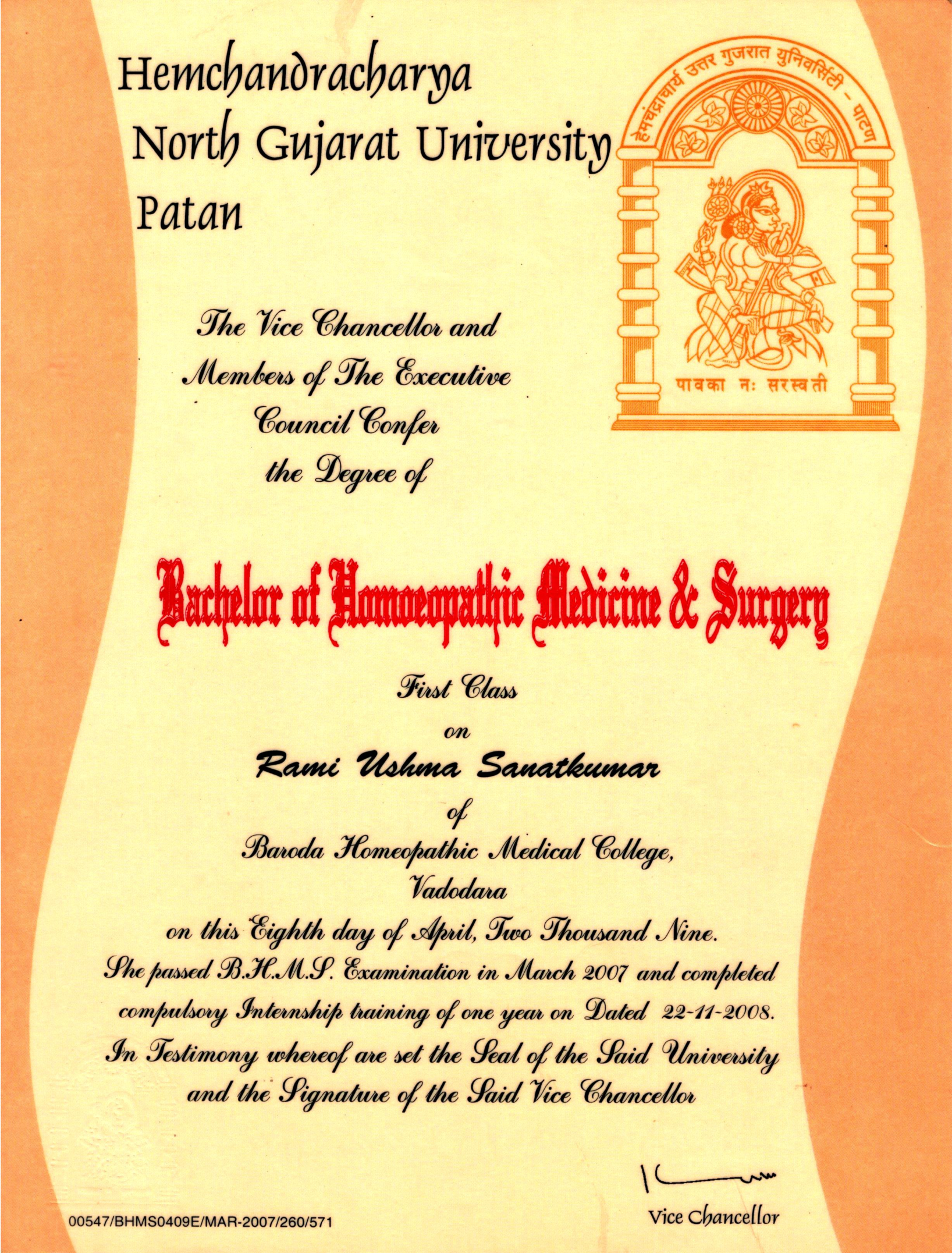 Graduation
Completed Bachelors in Homoeopathic Medicine and Surgery.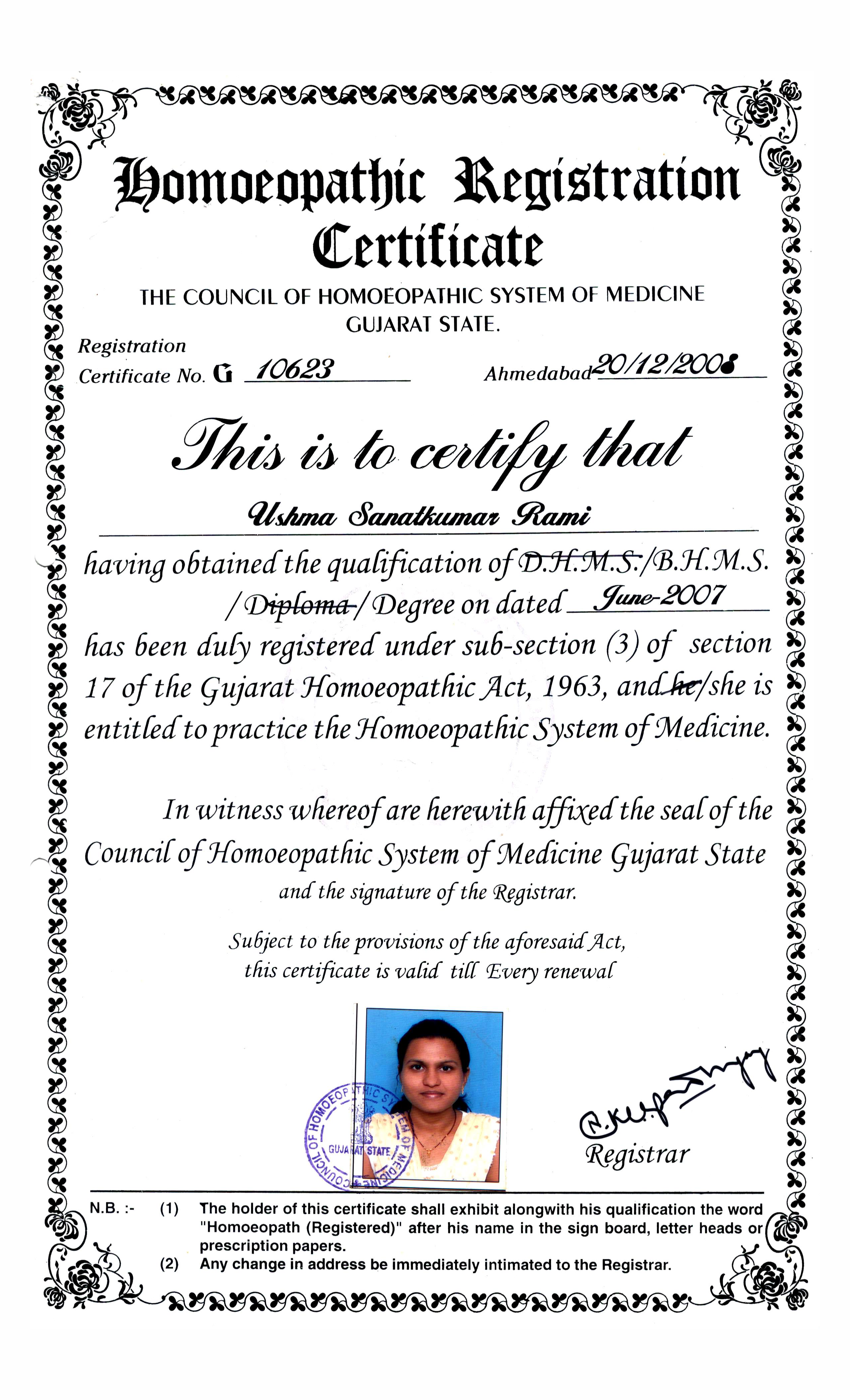 Council Certification
Certified from Council of Homeopathic System of Medicine after completing 12 months of rotatory internship in hospital departments as per the council requirements.
Certified Yoga Practitioner
Learnt Yoga for Health from Lakulish Yoga University.
A consultation is an opportunity to take charge of your health and create positive change in your life. Your health concerns and life experiences are unique to you, and our time together is a chance to explore them in depth. As you share your story, I listen with compassion and curiosity, gathering important details that will help guide us towards your optimal wellness. With Homeopathy, we have the power to heal your body and mind in a holistic way, addressing the root causes of your symptoms. Our journey towards health will be guided by patience, resilience and determination, and I am here to support you every step of the way.
STEP - ONE
Select your Country of Residence
patient experiences of choosing me as their health care provider
Doctor Ushma, with your constant efforts, our family is able to keep distance from Allopathic Medicine since last 15 years... Thank you for the same...
Axxx Rxxx / 2023 / India
Best service, good advice and good treatment..
Txxuxx Jxxdxxx / 2023 / India
I was suffering from migraine pain from few years. And after your treatment I have got quite a lot relief in my pain. So, thank you so much ma'am..
Vxxdxxa Kxxaxx / 2023 / India
Good service. Also good nature of Doctor..
Ex. Hxxexx Pxxcxxx / 2023 / India
Dr. Ushma, she is a good nature Doctor..
Rxvxx Mxxxi / 2023 / India
My son's health is better after taking your medicine. Your history taking and counseling part was very impressive. It made so much difference in his behaviour and eating habits. Thanks Dr Ushma!.
Dx. Vxxex Rxxx / 2023 / India
Great achievements are never done by one person. They're done by a team of people. We have that dynamic group of people!